Picaros Solutions specializes in the areas of Data Modeling, Integration, Data Warehousing, Meta Data Management and Business Intelligence solutions.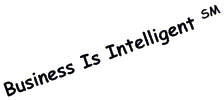 .




<![if !supportLineBreakNewLine]>
<![endif]>
<![if !vml]>
<![endif]>
<![if !vml]>
<![endif]>

We want to put our name Solutions to your advantage. We want to present a brand new service - Engage us in a finite (2-3 month) period solution assessment. We want to present a comprehensive Enterprise Information Management study:
Identify and catalog your existing databases, sources and sinks

Identify, catalog your information requirements (metrics, reporting needs) and align it with known initiatives as well as identify additional requirements as applicable. Categorize and prioritize them as met, not met etc

Identify, catalog, categorize existing integration processes and future needs

Identify, catalog, categorize known data quality issues and continuing concerns. Identify a strategy for stewardship and governance initiatives

Assessment of your technology infrastructure, including Modeling, DBMS, ETL, OLAP and reporting tools

Understand the challenging business problems that you may be facing, including but not limited to third party applications, external sources and systems and any other roadblocks

Evaluate existing business processes to determine technology solutions and products that will add value to improve productivity, enhance quality and reduce costs

Comprehensive presentation of our findings and recommendations from a short term tactical perspective as well as a long term strategic perspective including where possible lost opportunity cost of not addressing the identified needs

Our approach focuses on leveraging existing information systems & technology infrastructure, while researching available and emerging technologies that will further enhance benefits

We can provide tool comparison and identify specific tools that might fit well within your existing infrastructure and skill capabilities

Essentially, identifying a roadmap leading you to an

information management maturity

Should you choose to then engage us for full blown project work, we would be glad to be of service
Already signed onto some other firm – engage us to provide an independent assessment to ensure you are on the right path
Disclaimer: Please note that we are not implying this as a free service just to tack on the cost onto you later should you choose to engage us for project work
Picaros Solutions offers a variety of other services to empower your employees to optimally understand and manage data to meet your business goals.

Please Contact us for more information.
<![if !supportLineBreakNewLine]>
<![endif]>
©2013 Picaros. All rights reserved.
928 Heritage Dr
Norristown, PA 19403

Tel: 610-222-4879
Trim the blanks: info @ picarossolutions.com