Picaros Solutions specializes in the areas of Data Modeling, Integration, Data Warehousing, Meta Data Management and Business Intelligence solutions.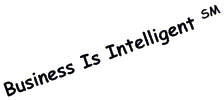 .







We do not believe that outsourcing is a silver bullet that solves the issue of rising costs and therefore we tend not to exaggerate about it. However, we do believe it is a viable alternative in view of constrained budgets under what we call a Managed Outsourcing Paradigm. It is our submission that if outsourcing is managed actively, it will provide significant benefits. Our methodology consists of the following aspects: (the details will depend on the size of the effort to be outsourced):
An iterative process consisting of:

A small core team consisting of an architect / designer, subject matter expert, developer/tester on site;

A lead developer and a team of developers/testers off-shore;

The on-site team identifies a specific business problem, designs the core modules, and prepares the specifications;

The development team off-site develops the code and transfers it back to the on-site team which;

The on-site developer assists in building and deploying the application for the business to test;
Picaros Solutions

will provide the interface for dealing with the off-shore development team, thereby ensuring that the process is transparent to our clients and we are aware of your time and other concerns;
At this time, we are capable of providing services in the following fields:

COMPLETE DATA MANAGEMENT ASSESSMENT


Contact us for more information.